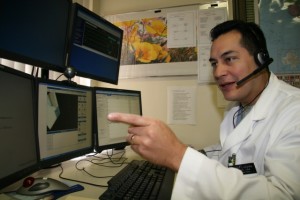 Care providers in the Military Health System (MHS) are now authorized to offer telemedicine services to patients in their home or at places other than military treatment facilities. In a February 3rd memo, Jonathan Woodson, MD, Assistant Secretary of Defense for Health Affairs, announced that these changes are effective immediately and detailed out several additional requirements, including:
Providers must determine that the patient's condition can be treated safely and effectively via telemedicine
Telemedicine must take place on a secure, DoD-approved, HIPAA-compliant health information technology platform
Patient and provider must have a mutually-agreed upon backup plan for if the secure telemedicine link is disconnected. This plan should be recorded in the patient's medical record.
This powerful endorsement of telehealth is a landmark moment for the industry – and places the military at the forefront of healthcare innovation. It seems likely that this will be one of many instances of new legislation that reduces existing restrictions surrounding telemedicine, allowing the technology to become increasingly accessible for a greater pool of patients. Telemedicine has benefits and appeal that transcends niche audiences and communities – ideally, this progress will encourage other government branches to follow suit and accelerate their adoption over the coming year.
If you're a Medical or Mental Health professional interested in seeing patients online click below on the "want patients" button to and fill out the form.  OR if you are an organization that has patients that want to be seen via Telemed click on the "Have Patients" button and a representative will get in contact shortly!
Want to See Patients Online?
Need Providers to see patients online?